Following the early 2016 release of our first full-length documentary, A Musical Journey, ZZK Films is debuting three brand new trailers for upcoming documentaries currently in production. Whether exploring a mysterious record label from the golden age of music in Ecuador or capturing the explosion of creative energy following the economic crisis in Argentina, these new documentaries present new perspectives on the amazing music coming out of the region today.
We need your support to help us make these films! Go here to support ZZK Films and grab a some cool rewards in the process!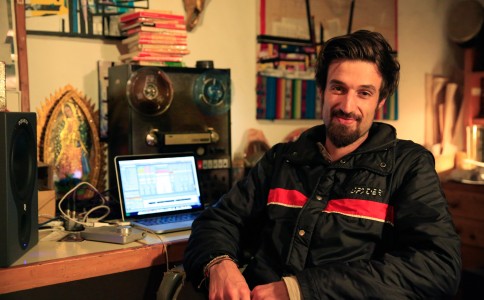 "We have the capacity to write our own history. If we don't do it, who else will?"
Daniel Lofredo Rota in The New York Times
Analog Memories: In an abandoned office in Quito, a grandson finds the master recordings from his grandfather's lost record label and discovers the history of the golden age of music in Ecuador.
The Sound of Change: ZZK is turning 10 in 2018 and we think it's about time we told the complete story. In this documentary, we tell the history of ZZK Records and its impact on the digital cumbia and electronic folklore music scenes and Latin American culture as a whole. There's much more than a dance party, and we're going to give you some historical, social and political context to what's happening not just in Buenos Aires and Argentina, but around the region.
The Nu LatAm Sound: The first of three films we have in development / production at the moment. 2 more episodes are currently being finished and our idea is to continue this series throughout Latin America, exposing exciting new scenes that the world needs to see. We started with Ecuador, in the Amazonian Andes, in future episodes, we'll be heading to Brazil, Colombia, Argentina, Bolivia, the Carribean and more!
Watch the video below and go to our crowdfunding campaign to support your favorite hardest working independent record label from Latin America!